See how a professional marketing services management platform will help your organization
Marketing projects put special demands on multiple organizations and teams. With an ever-increasing demand for more materials faster, team members need new solutions to help the collaborate, stay on budget, and deliver quality results.
Watch a demonstration of the Noosh collaboration software to see how your organization will benefit from an enterprise print procurement platform.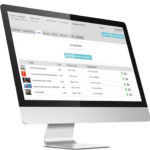 Register now for your personalized demonstration